If you can not see images CLICK HERE!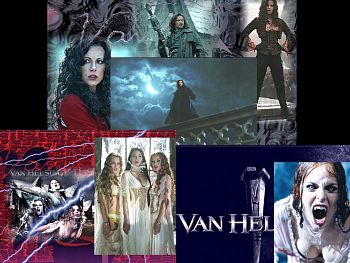 FREE 'Van Helsing' SCREENSAVER

Huge Screensaver with six segments including horror music. Numerous images of Vampires from the movie by Universal Studios. Plus many graphics and animations by Art-TLC. Happy magic spell casting Halloween! More movie savers go to JoBlo.com. Download Free Wallpaper from this screensaver! Screensaver copyright, ART-TLC ©.


Download 4.1 MB Screensaver for most Windows and Screen Settings
Did you get a 403 error message while trying to download saver? If so, CLICK HERE

Free Screensavers by SCREENSAVERS-TLC
(Copyright of ART-TLC © 1998-2017)
Privacy Policy